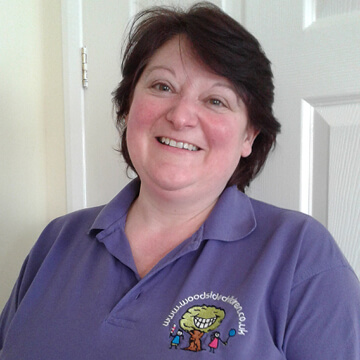 Katie Wood, Proprietor
I became a Childminder when my daughter was born in 2000, yet struggled to keep up with demand, although I converted my own Garage into part of the house to accommodate more Children, so I progressed to larger premises and fulfilled a dream by opening a Nursery. I gained relevant Childcare Qualifications including Level 5 Diploma & Young People Leadership & Management. My passion is being involved with Kids Club and the transition for Pre-School Children to move forward to Foundation Years.
Sarah Pell, Kids Club Play Worker
Hi my name is Sarah, I have a little boy called Lewis and I hold a NVQ level 2 in Children's Care Learning & Development. I carry out activities with the kid's club and holiday club children, as well as assisting with the school runs.
Carol Stevenson, Early Years Educator
My name is Carol Stevenson. I started at Woodside Children's Nursery in  February 2016. I'm currently working with all ages and I'm delighted that I have the chance to work with all age groups. I am working towards my NVQ Level 3, after completing my NVQ Level 2 in Childcare.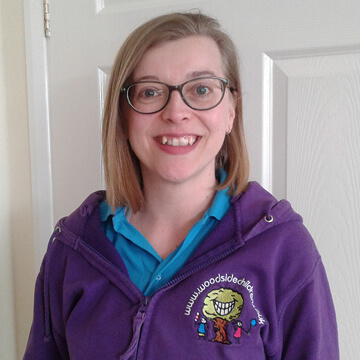 Yvonne Gibson, HR
I started at Woodside in September 2012, working in the office doing various admin tasks. I have a daughter, Isobelle, who sometimes comes to work with me in the school holidays. In July 2014, I successfully completed a Level 5 Chartered Institute of Personnel & Development (CIPD) Certificate in Human Resources Management.
Deanna Seavers, Early Years Educator
Hello, my name is Deanna. I'm a very proud mummy to a little boy who is also attending Woodside Nursery. I am Level 2 and 3 qualified practitioner which I completed before my son arrived. I'm looking forward to working full time at Woodside with amazing staff but most importantly the children who attend to help and watch them start their wonderful adventure in education.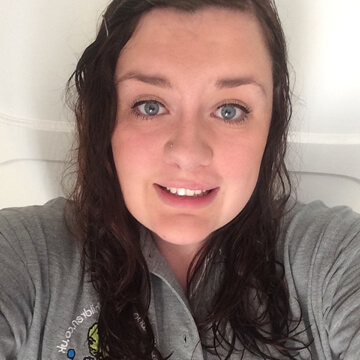 Becky Smith, Early Years Room Leader
Hi, I'm Becky and work in the baby room and I joined in May 2017. I hold a CYPW Level 3 and have worked in childcare for 6 years. I love messy play and being crafty, I love working in a Nursery and getting to know all the different personalities.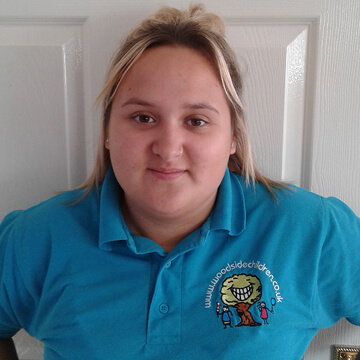 Amy Callaby, Early Years Apprentice
Hi, my name is Amy. I have been at Woodside since October 2016. I first started here at Woodside as a student, in 2017 I took on an apprenticeship working towards my Level 3 NVC. I really enjoy working within a Nursery but in the future I hope to further my career by working abroad a cruise ship and seeing the world.