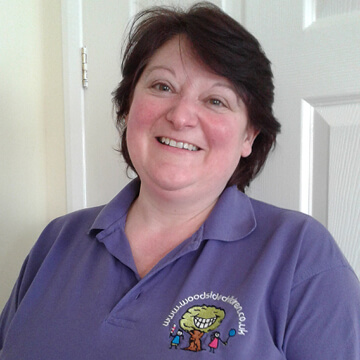 Katie Wood, Proprietor
I became a Childminder when my daughter was born in 2000, yet struggled to keep up with demand, although I converted my own Garage into part of the house to accommodate more Children, so I progressed to larger premises and fulfilled a dream by opening a Nursery. I gained relevant Childcare Qualifications including Level 5 Diploma & Young People Leadership & Management. My passion is being involved with Kids Club and the transition for Pre-School Children to move forward to Foundation Years.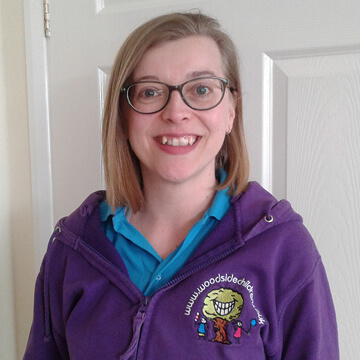 Yvonne Gibson, HR
Yvonne, started at Woodside in September 2012, holds a Level 5 Chartered Institute of Personnel & Development (CIPD) Certificate in Human Resources Management and works in the office dealing with admin, finance and any other related tasks.
Linda Horry, Deputy Manager and Pre-School Room Leader
Linda has worked in the childcare industry since 2001, qualified to Level 4 and brings a wealth of experience to the team.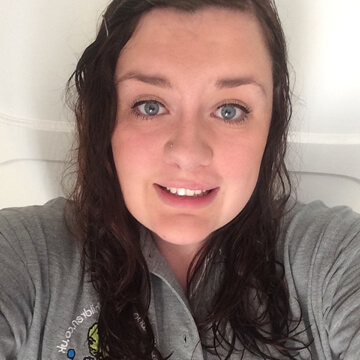 Becky Smith, Early Years Room Leader
Becky is our 'Baby Room' Room Leader, working for us since May 2017. Becky holds a CYPW Level 3 and has worked in childcare since 2011. Becky loves messy play and being crafty and getting to know all the different personalities.
Deanna Seavers, Early Years Educator
Deanna is a Level 2 and 3 qualified practitioner, working upstairs with our Pre-School children.  Deanna is keen to help your children on their wonderful adventure in education.
Hayley Back, Early Years Educator and Acting Room Leader
Hayley works in our Baby Room, holding a Level 3 qualification.  After a break from the profession, Hayley is excited to be back in a childcare environment.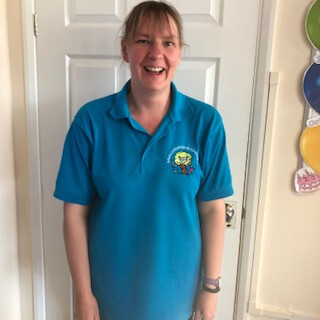 Angela Cutler, Early Years Educator
Angela is working upstairs and downstairs wherever needed!  Angela works as a part-time Room Leader, with many years of experience in childcare and is currently working towards her Level 3.
Lucy Rabey, Early Years Educator
Lucy mainly works in our downstairs room but also helps upstairs with the younger Pre-School children.  Lucy started with us as a student in September 2017 and has stayed with us during her studies.  Lucy loves getting to know the children and, most importantly, helping them as they grow and develop during their time at Woodside.
Sarah Pell, Kids Club Play Worker
Sarah, holds an NVQ level 2 in Children's Care Learning & Development, working with the term time Kids Club children and helping out as needed during the day.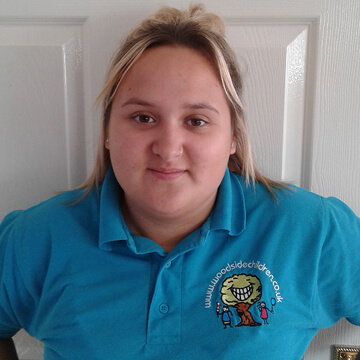 Amy Callaby, Early Years Apprentice
Amy has been with us since October 2016, Amy started as a student and progressed on to an Apprenticeship for a Level 3 NVC with us.  Amy hopes to further her career by working abroad a cruise ship and seeing the world.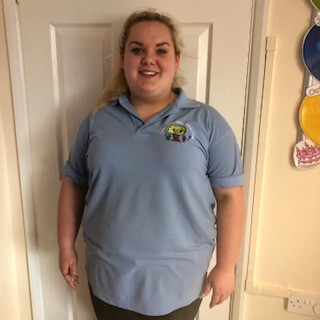 Isabel Wood, Bank Staff
Isabel joins us as bank staff during holiday periods.  Isabel works all over the Nursery, with all ages of children.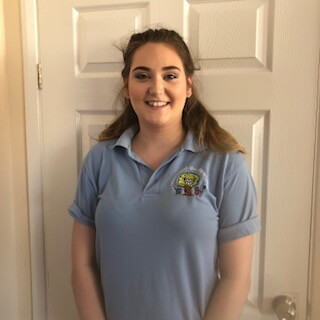 Gracie Wood, Bank Staff
Gracie helps out wherever and whenever needed in the Nursery, working with all ages of children.